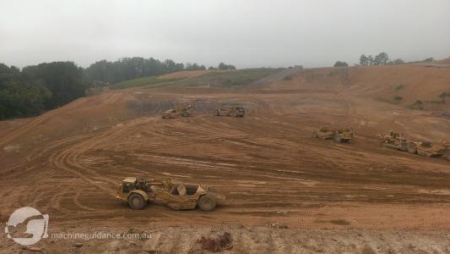 1
In the wonderful online resource, www.HowStuffWorks.com, there is a complete description of how landfills work. 
The article, How Landfills Work: Building the Landfill, simplifies the process by showing how trash is disposed, the parts of a landfill, what happens to the waste that's in a landfill, and how landfills are operated. The article gives insights into the complexity of landfills. We learn they are not holes in the ground where everything and anything is dumped (the definition of a "dump"), but rather "a carefully designed structure built into or on top of the ground in which trash is isolated from the surrounding environment." 
Summers-Taylor Inc. understands landfills and the complexities of building them. It regularly constructs landfill cells as part of its portfolio of services. Based in Elizabethton, Tenn., USA, the mid-sized construction contractor serves the Tennessee, Virginia, and North Carolina markets. Constructing new landfill sites or adding cells to existing ones is a company specialty. And using construction technology to ensure productivity and best results has become Summers-Taylor's hallmark.
With approximately 375 employees and 500 pieces of construction equipment and trucks, the company works on environmental construction - which includes landfills, site preparation, bridge construction, and piping and utilities. With its five concrete and four asphalt plants, Summers-Taylor is also a significant highway construction player in the area.
"A recent major project of ours has been the construction of a 6.8 acre landfill cell in Morristown, Tennessee for the Waste Industries' Lakeway Sanitation & Recycling Landfill," stated Greg Keene, office engineer/estimator with Summers-Taylor. "We moved 230,000 cubic metres of soil to create the site." 
The company has done quite a bit of landfill projects and was the general contractor on the $US3 million Morristown landfill project
To complete the project Summers-Taylor used a John Deere 700K low pressure crawler dozer and a Komatsu D65PX-17 low pressure crawler dozer. Both machines were equipped with Topcon 3D-MC2 GPS machine control.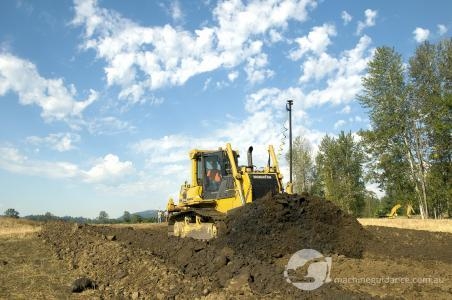 Image Left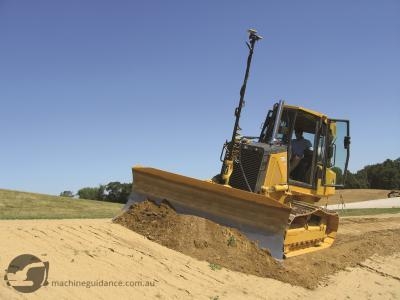 Image right
2
Summers-Taylor worked with Glenn Etienne at Construction Engineering Solutions, based in Leopold, Ind., to create a 3D site model, which was used to govern the machines equipped with machine control technology.
"The Topcon systems helped us immensely in placing the clay liner and meeting the required compaction tests," Keene said. "Approximately 20,000 cubic metres was required to achieve the 600 millimeter deep clay liner, which was placed in 150mm lifts."
To create the new 9 meter deep cell, Summers-Taylor needed to abide by tolerances that were very tight.  The company used a combination of dozers, excavators, and scrapers to carve out the cell's footprints. The excavated material was stockpiled to be used for covering the layers of waste placed in the landfill cell. 
Even before the base grade elevation was established, Summers-Taylor had to excavate down at least more than a couple feet to make sure rocks or rock outcroppings were removed so they wouldn't migrate up and penetrate the clay liner.
"Machine control technology was critical in helping us achieve the mandated +/- 30mm on the subgrade at the bottom of the cell and the 0 - 10mm grade on the clay liner," stated Keene. "It would have been tough, time-consuming, and much more costly to achieve what we needed by pounding grade stakes and using traditional methods requiring an onsite survey crew to pull grade."
3
Additionally, Keene points out that traditionally if they would have needed to stop production to redesign and re-issue the site plan that it would have delayed production anywhere from a couple of days to a week or more.
Keene estimates that we saved several hours a day which equals money saved by using GPS machine control. The technology is designed to provide position updates of the grading blade up to 100 times per second. It combines a gyro, compass and inertial sensor to measure the X, Y and Z position as well as the roll, pitch, yaw and acceleration of the dozer.
The Topcon grade control system puts design surfaces, grades and alignments inside the machine cab and is designed to accurately position the dozer blade in real time.
After the clay liner, a 60mm thick High Density Polyethylene (HDPE) sheet is laid from 150m rolls before a protective cover-material surface is placed. The 600mm layer of leachate collection stone is the last layer before the garbage bags of pizza crusts, coffee grounds, meat wrappers, and other household waste begin filling up the cell.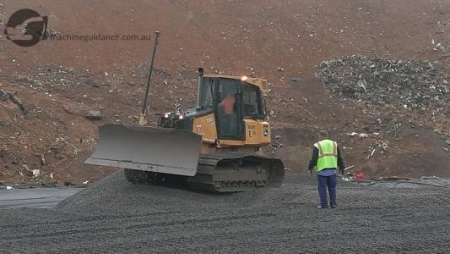 4
Reflecting on the project, Keene states that the owner, Waste Industries, was very impressed with the quality of the work and how quickly it was completed. "We had approximately 180 days to complete this engineered project and we were finished in 150 days. This helped the owner considerably since they could apply for state certification to use the cell sooner than anticipated."
So, what will be remembered most about this project? Keene explains:
"A big challenge was placing the lifts of clay. The material required a lot of conditioning to get the proper moisture content to meet the compaction curve. The more moisture you have in that material, the harder it is to compact. It's a bit of a tightrope walk. 
"The Topcon system helped immensely. Imagine without it having to grade almost seven acres and laying 150 millimeter down on it, putting stakes in the ground to show that 150mm layer, and then to show where the next layer is, and keep building up like that. Where it helped is that we didn't have to waste time setting stakes. We could grade exactly a 150mm layer at a time." 
With the completion of the new cell at the Waste Industries' Lakeway Sanitation & Recycling Landfil, Keene can look back: "Our 14-worker crew and I can be proud of our work there. We saved the owner time and money, and made money for our company. 
It makes me proud of our people when the landfill manager says, 'We really appreciate you guys pushing to get the job finished - great job team!'"
Credit Source
Jeff Winke is a business and construction writer based in Milwaukee, Wis, USA. He can be reached through www.jeffwinke.com.
Return to Articles
Spare